Advanced People Flow solutions
A great building experience starts with advanced people flow management and solutions. Using building security, access and destination control, infotainment solutions for elevators, and equipment monitoring all play a key role in our people movement solutions. Our advanced people flow solutions, with data analytics, consider which floor you need to go to and the number of passengers waiting, which means greater efficiency, performance, and convenience for those using the elevator. These advanced people flow management solutions also reduce the risk of over-crowded elevators, which is an essential feature for social distancing, especially in offices or busy commercial spaces. This management system operates by using both attractive touchscreens and mobile applications, which are incredibly user-friendly and hygienic.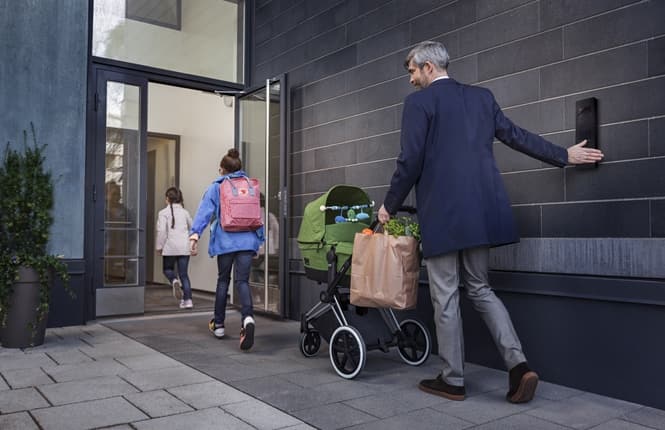 KONE advanced people flow solutions for residential buildings
As you move through a building, doors open automatically, elevators arrive with your destination floor preselected, and digital screens in the elevator car and in the lobby keep you up to date with important building information. Building and facility managers of residential areas work with KONE to plan the advanced people flow solutions for their spaces. Choose from many specifications to suit your building needs, whether lighting, fixtures, design, or colors. Our planning tools are ideal for either modernization and upgrades or new building management. Our experts walk you through the many specifications and design options, finding the ideal solutions for you and your building users.
See what others have done